The federal government dropped the ball in dealing with an existential personnel crisis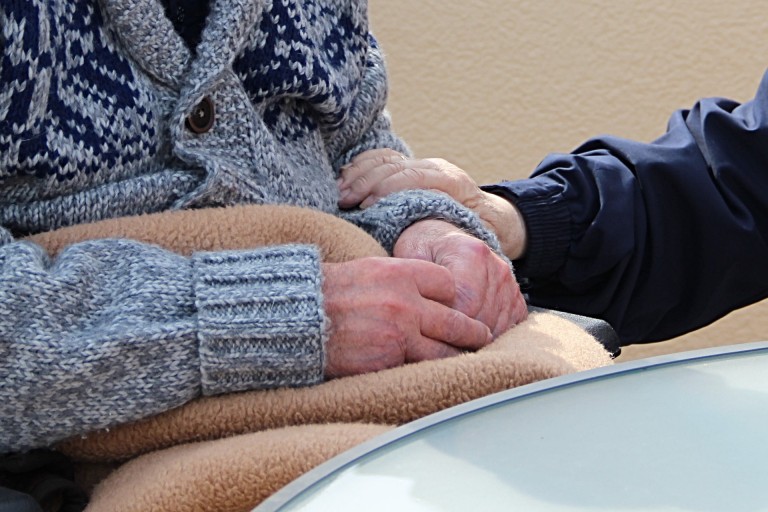 With the midterm election behind us, more than $17 billion will have been spent on state and federal campaigns that will cause deafening noise alongside obsessive media coverage. In this turmoil of political division, quieter facts have been lost, such as a healthcare system still reeling from Covid-19.
In the brief window of opportunity before a noisy 2024 election cycle begins, perhaps very soon if a former president is anything to go by, it's worth pondering quieter facts.
New Hampshire has nursing homes with waiting lists of up to 140 potential residents. While I'm proud that providers here don't take on additional residents when they feel they are understaffed, the consequences are devastating. Patients who are ready to be discharged are herded into hospitals, depriving hospitals of beds for other patients and depriving dischargeable patients of facilities appropriate to their current needs.
Those in home and community-based settings who must transition to nursing homes, if not permanently, are similarly deprived of that choice, potentially leading to them getting sicker and, paradoxically, being hospitalized and unable to access a nursing home on the far end of the hospital care.
For reasons that are unclear, the Biden administration appears convinced that the answer to the inability of nursing homes facing the workforce realignment of the pandemic's "Great Resignation" and the inability to find staff is yet to come hire more staff. That's like asking you to bring me a unicorn.
The federal government almost exclusively sets standards for nursing home care that rival only their expectations for nuclear reactor safety. There is already an 856-page state operating manual on the Internet that precisely regulates state monitoring of nursing home care. Eventually, as this document grows, it will have its own server farm.
While the US Bureau of Labor Statistics categorizes different types of long-term care facilities into a "care and residential facilities sub-sector," its data shows job losses of about 323,000 workers through October from March 2020, when the pandemic led to severe federal government restrictions on community activities in care homes and visiting.
Accordingly, I wasn't sure whether to laugh or cry when I saw a recent federal government announcement that it would be spending $13 million on nursing staff as "a key pillar of President Biden's plan of action to improve safety and quality." of care in the state of old people's homes."
As an aside, I would note that there is no mention of how the administration feels it is doing nothing about the chronic, documented failure of Medicare Advantage plans to settle claims, which supports the quality of nursing homes.
Let's put a $13 million "main pillar" in perspective. Airlines have been given an unconditional $54 billion to help ease Covid-19. How has your experience with flying been lately? Or let's divide $13 million by 323,000 and imagine how much $40 per lost worker could spend to restore the workforce at long-term care facilities. Very far do you mean?
Here in tiny New Hampshire, Gov. Chris Sununu is spending $50 million in federal funds just to improve the county's nursing home infrastructure, and spent nearly double that in just a few months in 2020 to help long-term care providers Keeping employees on hold Pandemic wreaked utter havoc.
In turn, the carriers can only hope for the federal government to use the federal Covid-19 aid granted to it to provide grants to deal with the existential shortage of staff in our care facilities and to hope for the proposed budgets Governor, who was overseen by an excellent Ministry of Health, will include very significant Medicaid increases seen in other states.
Brendan Williams is President and CEO of the NH Health Care Association.